There are over 20,000 stories entered into the 22/23 Six Word Wonder contest.
That's a lot of words!
While we're busy judging all these entries, it's fun to consider the contents of these stories. Without giving away the best of them. The solution is, perhaps, a word cloud.
I suppose you may be wondering what are the most popular words? Even if you weren't wondering before, it's an interesting analysis.
There is a fun ways to analyse these words…
What are the most popular words in a Six Word Story?
This beautiful word cloud lets you explore the most common words used in all those many stories. You can use this to stimulate your own ideas, get a sense of what people care most about, or perhaps to think of the words to avoid if you are seeking originality.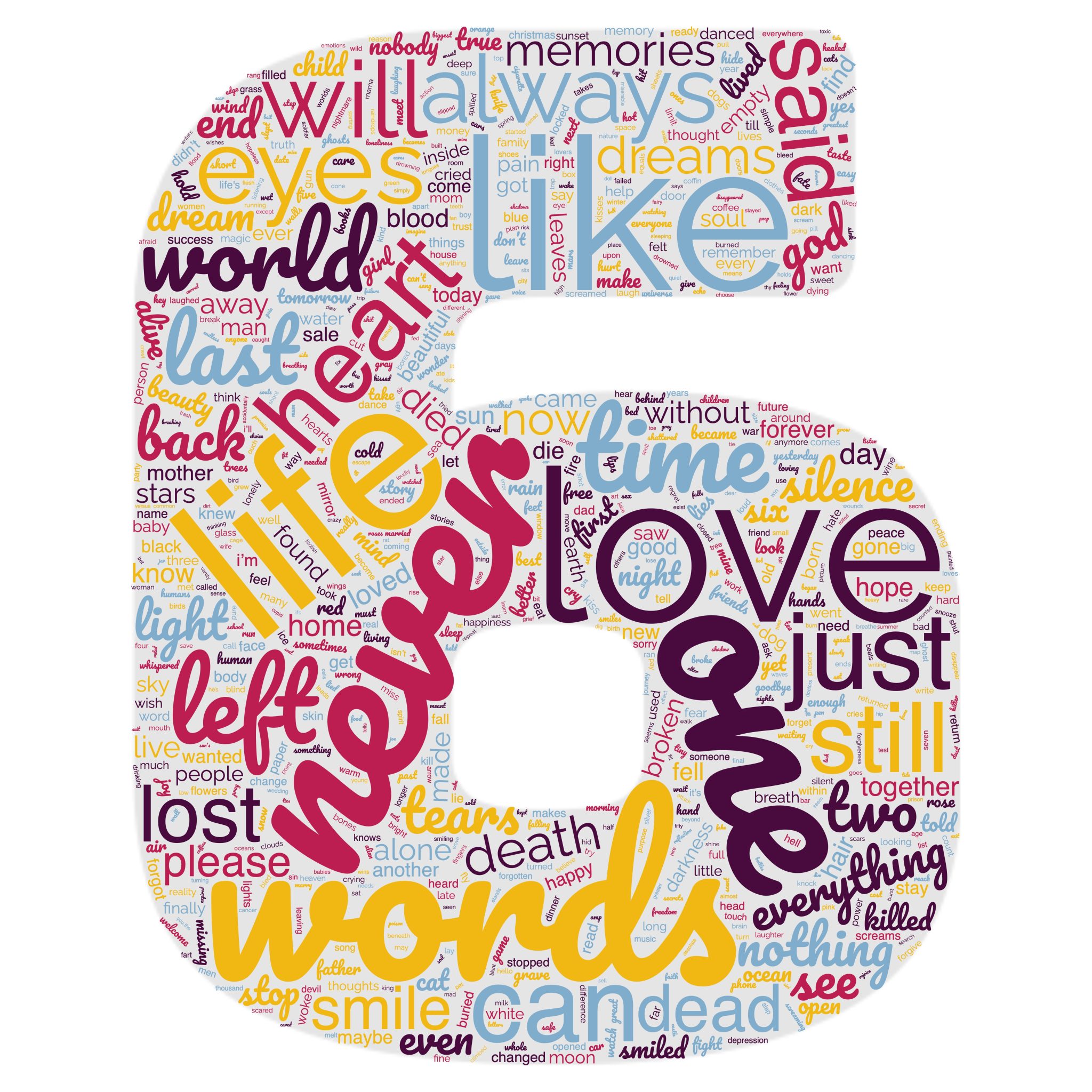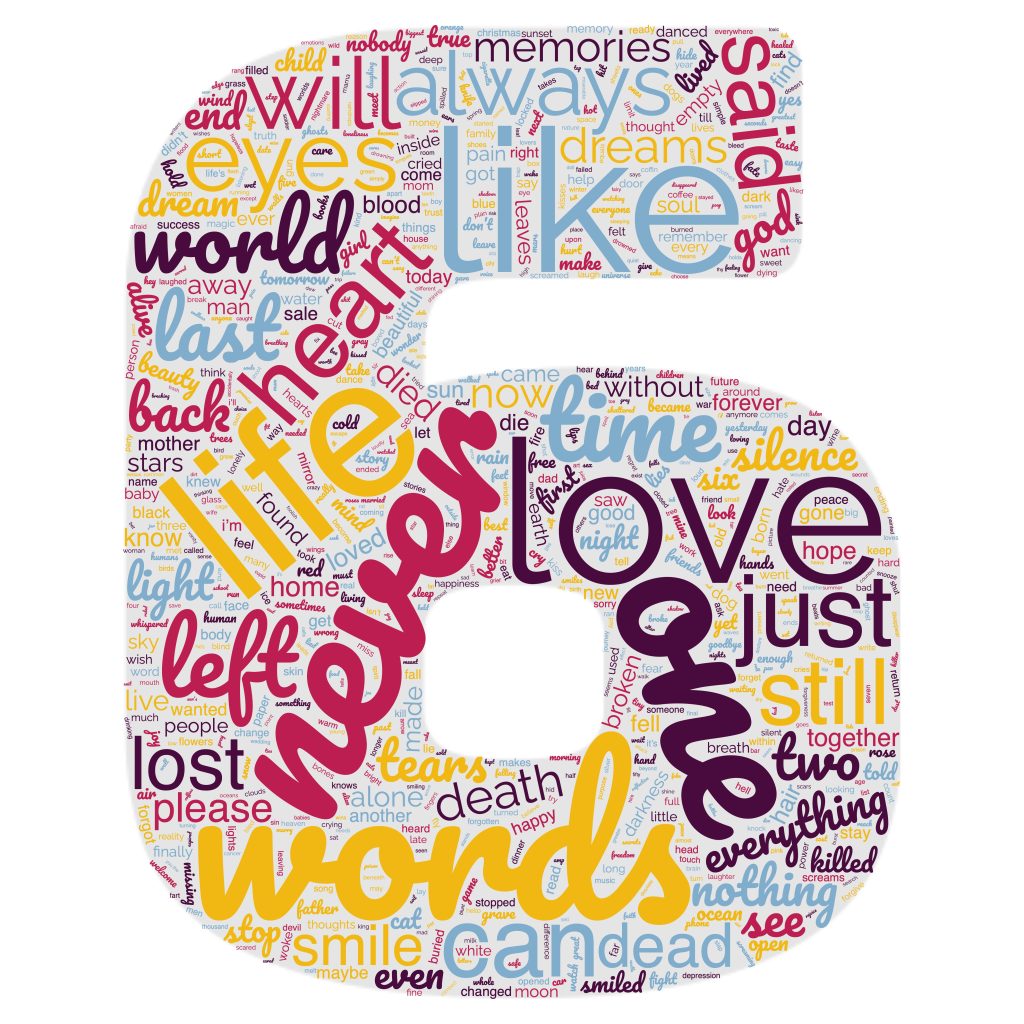 Reflections on the most common words in a six word memoir
Read into this word cloud what you will.
Some jump out to me.
We always see life, like and love.
Why WORDS is so large, I don't know. Perhaps when you are concentrating on a limited number of words, you can't help but let the word words spill out. The word six is also common.
Never is the second most popular word. Does that show the drama of life, love and heart. That it can never be true? Death in the top ten words might tell you the answer.
All the most popular words are monosyllabic – one syllable word. Is that an accident? Or are messages best shared in a single beat?
The most popular words in a story
The most popular single words were:
love
never
life
one
like
heart
eyes
time
i'm
death
words
left
still
world
always
said
lost
last
died
six
I won't comment, except to say, that over years of this contest, the most common words don't change too often.
And, when you combine two words together?
The bigrams of a Six Word Story
in the
i am
the world
is the
is a
to be
i was
on the
in my
my heart
i m
for sale
life is
the sun
love you
she was
i love
don t
you are
to the
But what about three words in a row?
The Trigrams of a Six Word Story
i love you
once upon a
upon a time
i wish i
in the end
the world is
life is a
i don t
there is no
i want to
i am a
in love with
i thought i
i am not
i thought you
fell in love
who are you
i can t
in the dark
in the rain
I put together the last three most common word lists using databasic.io
What is a Six Word Story?
A six-word story is a form of microfiction. The maximum number of words in a story is six. It is often used as a creative writing exercise, but it can also be used for flash fiction, flash nonfiction and poetry. he most popular words in these stories are: I, you, to, for, and, but. But, dig a little harder, to find the special words.
Enter the next Six Word Memoir contest
If you would like to contribute your words to the next six word contest, away you go. You can use these words yourself, recombine them and create your own. Or avoid them. It is your decision.