Doug Weller is a storyteller and the creator of the Six Word Wonder. His mission is to entertain and amuse, and he has a terrible beard.
---
Latest news from DougWeller – Storyteller
Six Word Wonder 2023 Contest is coming soon
The last Six Word Wonder Contest attracted over 20,000 entries.
And the next contest is coming soon… Watch this space to be first to enter!
---
Six Word Wonder 2022 contest is now closed.
The Six Word Wonder contest is now closed to new entrants.
We had an amazing response to the contest, with over 20,000 stories, poems, memoirs and jokes entered. WOW!
What's next?
The judging period now begins. We will be assessing every single entry to narrow down to the shortlist. Every shortlisted story and author will feature in the new book in the Six Word Wonder series – coming soon. The absolute best of the shortlist will be selected as finalists. And then the winner of the Six Word Wonder prize will be announced to the world.
You can imagine with 20,000 stories to choose from, judging isn't a super quick process. I'm aiming for the winner to be announced and the book to be published before the end of March 2023. Thank you for your patience!
What should you do right now?
Watch out for updates on making the shortlist, finalists, and winner. Tip: Make sure emails me are marked as non junk if you don't want to miss out on news of your nomination. You can also keep updated here at dougweller.net
I will let you know the book publication date as soon as it is confirmed.
The 23/24 Six Word Wonder contest will be launched soon. You will be the first to know when you can enter again.
---
Latest book launch – Six Word Stories
Doug Weller's new book, Six Word Stories, brings a collection of stories, jokes, memoirs, and poetry together. Each story is written in only 6 words.
Stories are written by Doug Weller and by the shortlist of the 2021/22 Six Word Wonder contest.
SPECIAL OFFER: SIX WORD STORIES – is ON SALE now – priced $0.99 in ebook.
---
Six Word Stories is a BEST SELLER across Short Stories, Anthologies, and Poetry.
---
Winner and Finalist of the Six Word Wonder writing contest 2022
Today, I'm delighted to announce the finalists and winner of the Six Word Wonder contest. A huge congratulations to all who entered.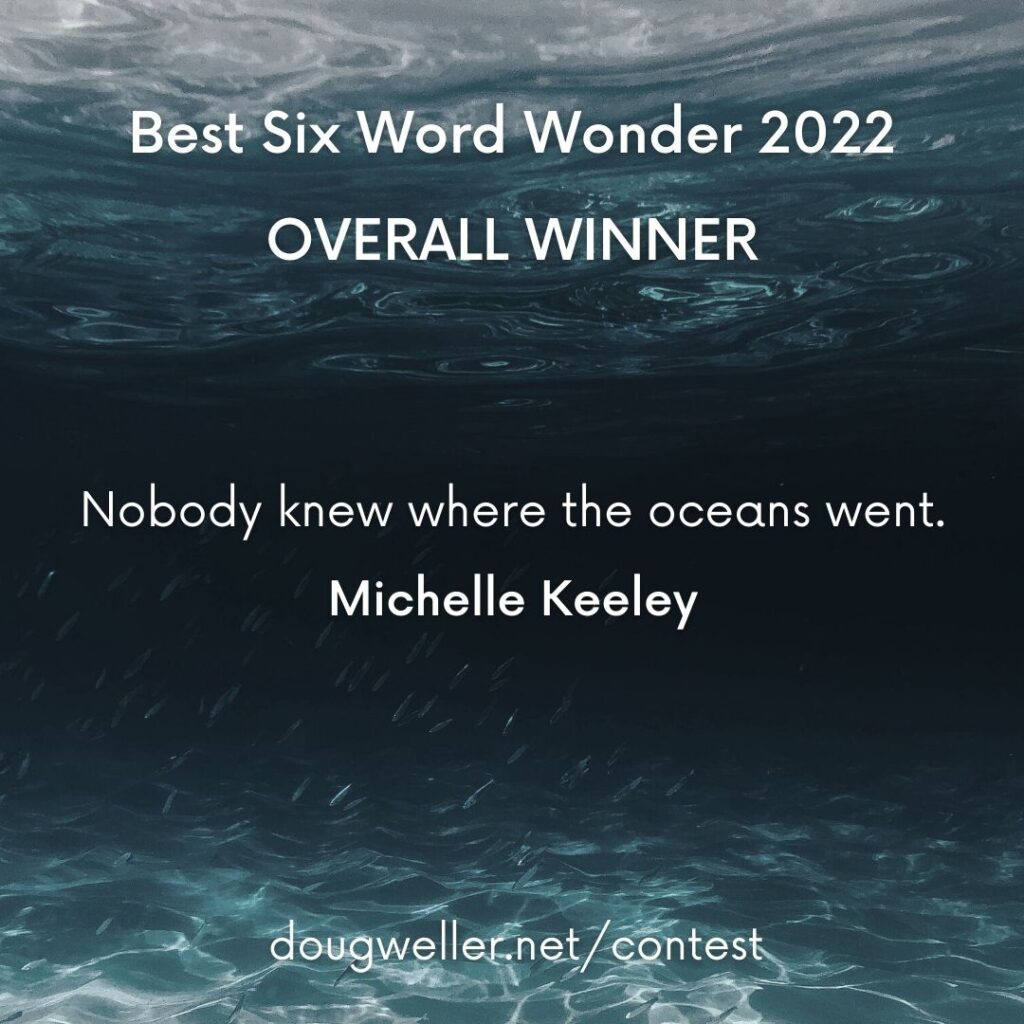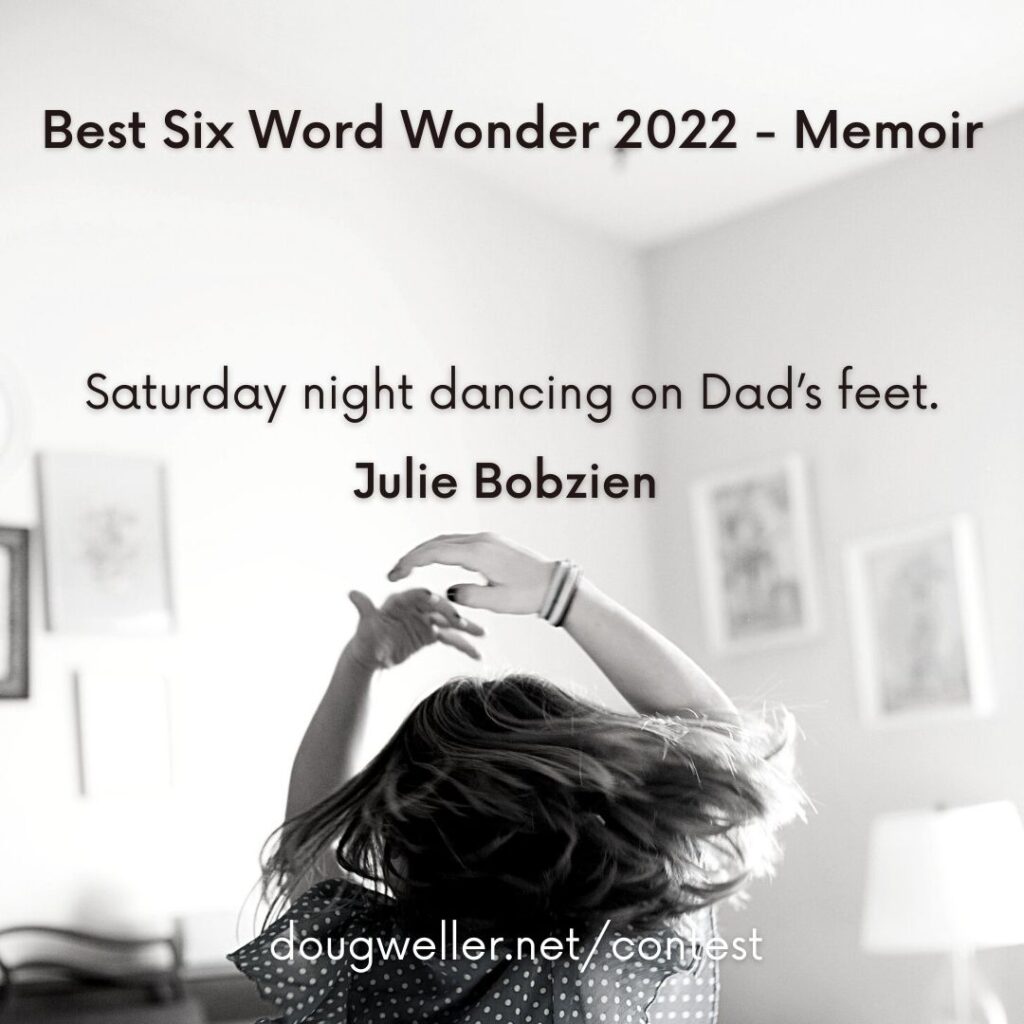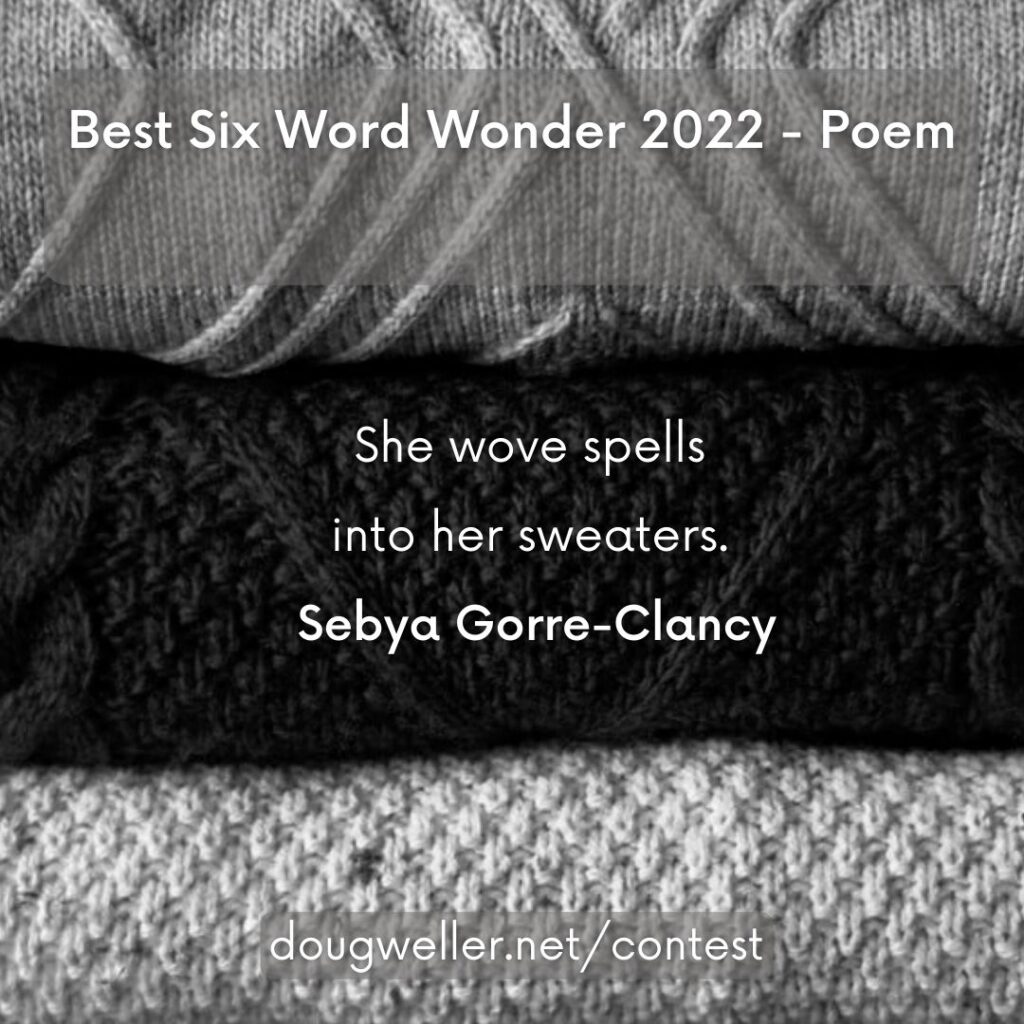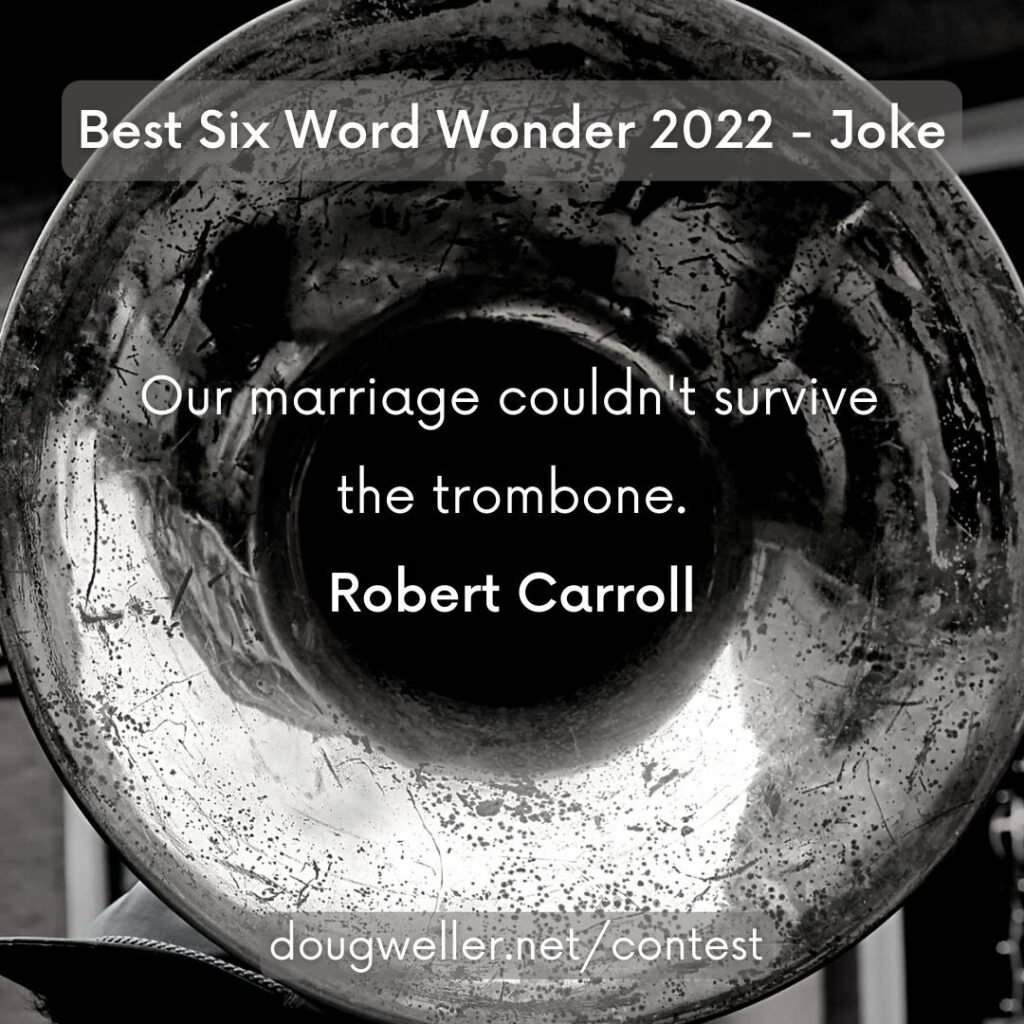 You can find out more details of the Winner and finalists here.
---
Announcing the book launch of Six Word Stories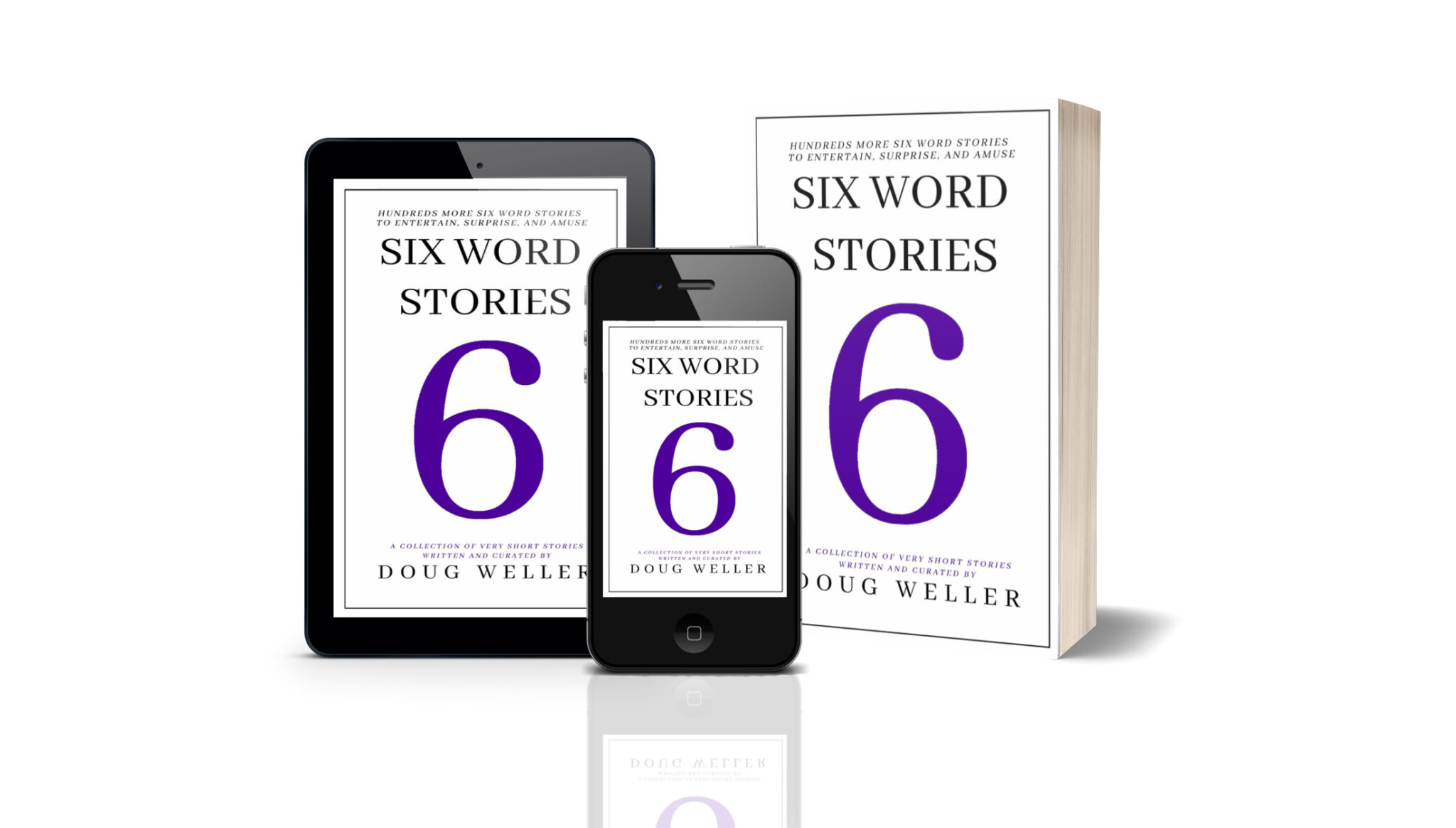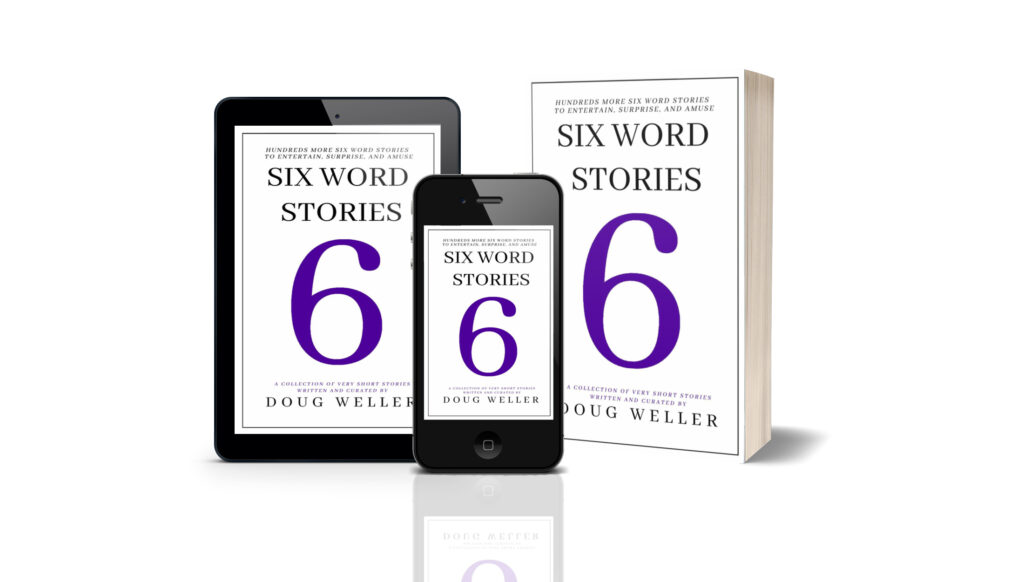 Six Word Stories written and edited by Doug Weller
ON SALE: E-Book temporarily reduced to only $0.99
The new book in the Six Word Wonder series. Hundreds of new six word stories, poems, memoirs, and jokes, including the winner of the Six Wonder Wonder 2022 contest, and a bonus workbook on how to write better six worders.
Out Now in E-book and Paperback
Enter the Six Word Wonder 2022 Contest
The Six Word Wonder Contest is now live. Write up to six of your best stories, poems, memoirs, or jokes, told in only six words. Entry is FREE and you have the chance to get published and win $100.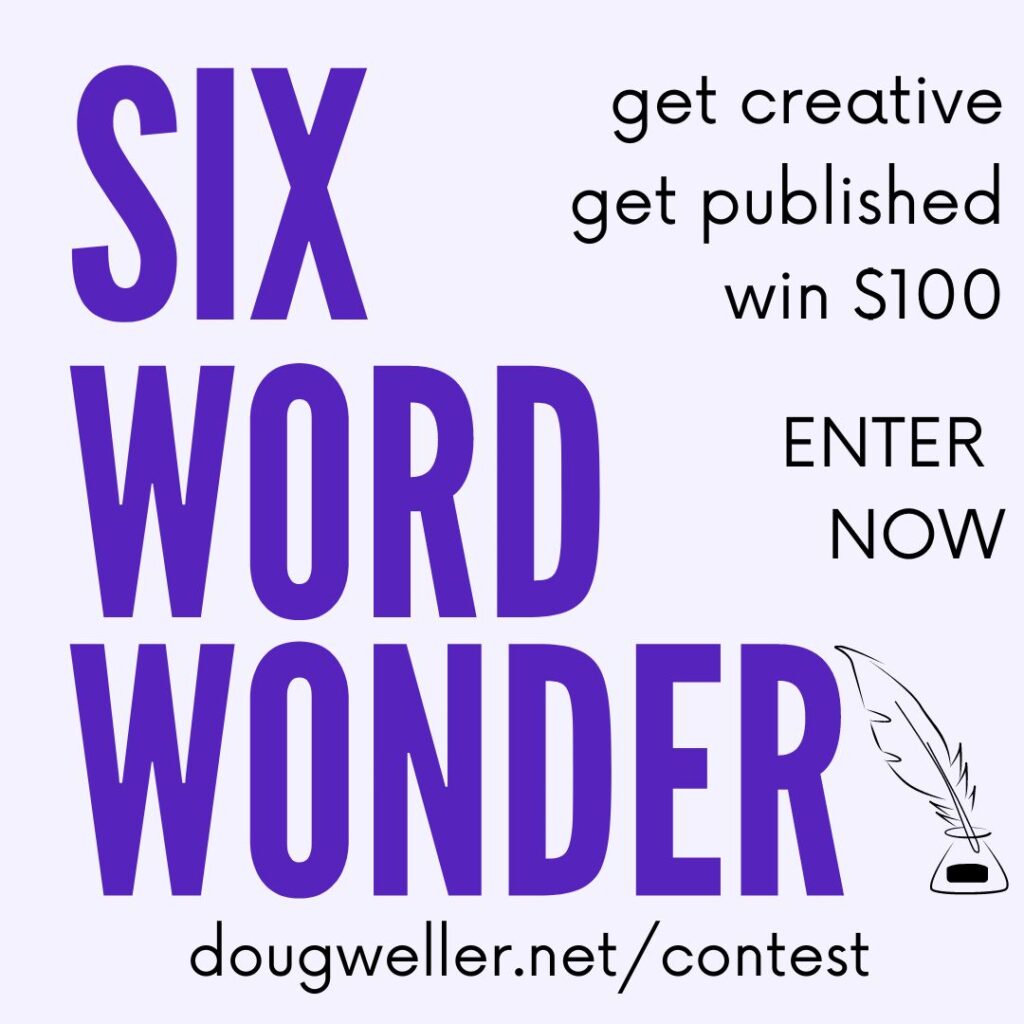 Play with our different ideas generators