Six Word Story Books
Six word stories and six word memoirs are a type of short story written in six words. Rather than needing to read a whole book, They are often used to tell a quick and interesting story, or to describe an event or emotion. The idea behind these stories is that the reader will be able to finish the story in their head and expand upon it.
In this article, I've looked out the best six word story books and books featuring six word memoirs.
The Six Word Memoirs project
Six word memoirs are short, personal reflections on what it means to be human. They are written in six words or less and are meant to be shared on social media. The six word memoir is a powerful way to tell your life story. It is an art form that has developed over the years and it has been used by many people to share their memories, experiences, and feelings. It is also popular among writers who are looking for new ways to express themselves.
Larry Smith is the founder of the Six Word Memoirs project that encourages people to share their lives in six words or less. The idea behind it is that you can tell your story in six words or less. Larry Smith himself is a writer and editor who was born and raised in New York City. Books in the collection include "Six Word Memoirs: Stories of Love and Heartbreak" and "Six Word Memoirs on Love, Life, Friendship, Family & More", published. There are now ten books of six word memoirs in total in his six word story books collection.
The goal of the project was to collect and publish short memoirs from everyday people. The project has been a huge success, particularly in the late nineties, and it has been featured in many news outlets around the world.
Deceptively simple and surprisingly addictive, the book Not Quite What I Was Planning is a thousand glimpses of humanity—six words at a time.
One Life. Six Words. What's Yours?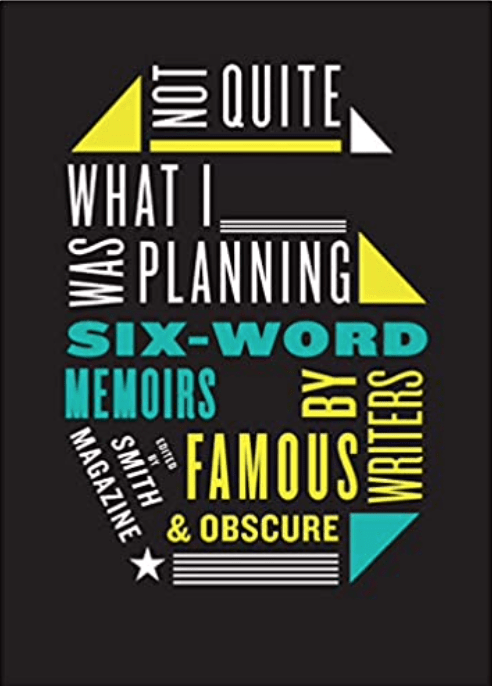 The editors of the New York Times bestseller Not Quite What I Was Planning are back with its much-anticipated sequel, It All Changed in an Instant.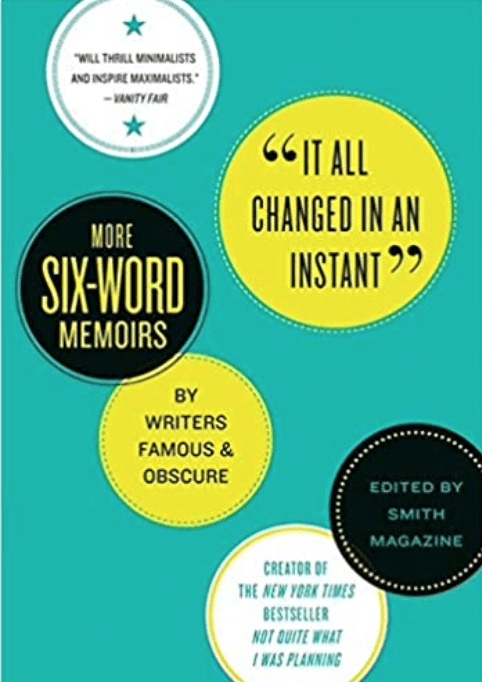 6-Word Memoirs are back with their 10th book, about a world that came out of nowhere and won't go away. Told through the lens of students, teachers, and parents around the world, A Terrible, Horrible, No Good Year offers hundreds of inspirational, playful, and profound takes on life during the pandemic.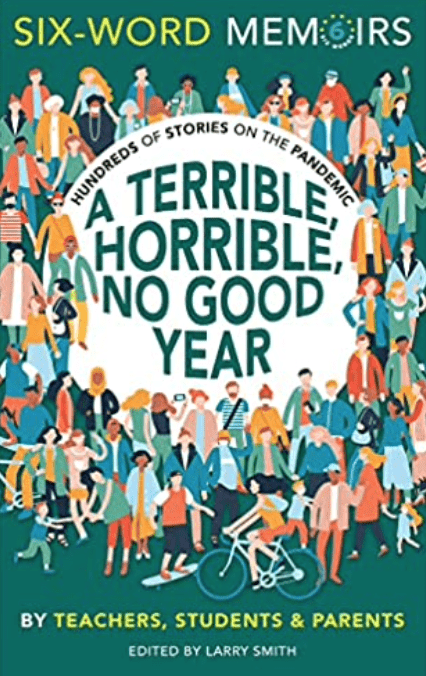 The Best Advice in Six Words: Writers Famous and Obscure on Love, Sex, Money, Friendship, Family, Work, and Much More
The best and most important advice in life can be summed up in just six words. Larry Smith, the author of the bestselling Six-Word Memoir series, has collected many such pieces of wisdom about relationships, love, and other life moments.
The Six Word Wonder Collection
A Six Word Wonder is a story, poem, memoir, or joke, told in only six words. Six Word Wonders are collection of six word story books gather the original art of the six word story, and put it together with the life-story of a memoir, the beauty of poetry, and the fun of Jokes.
Doug Weller has written thousands of Six Word Wonders, and also a workbook on how to write your own six word wonders Doug has been playing with words for his entire life. He is a poet, photographer, and writer of books for adults and children.
Doug has published three collection of six word stories and memoirs.
The Six Word Wonder book
The book, Six Word Wonder is the first collection of stories, memoirs, poems, and jokes. The book includes over five hundred six word wonder, spread across ten movements. The book contains funny, scary, silly, and beautiful stories and ideas. Perfect for anybody short on time, who loves to read.
The Six Word Story book
The Six Word Story book is the second book in the six word wonder series. The book covers a range of topics from love to loss and everything in between. It's perfect for those times when you don't have enough time to read or those days when you only have time for one chapter before bed.
The Six Word Stories book is Doug's third collection of six word wonders. Again, you'll find hundreds of stories and memoirs, along with a bonus section on how-to write your own mini-masterpieces. This book includes the winner and shortlist of the Six Word Wonder contest. The aim of the contest is to discover more new and interesting uses of the six word format.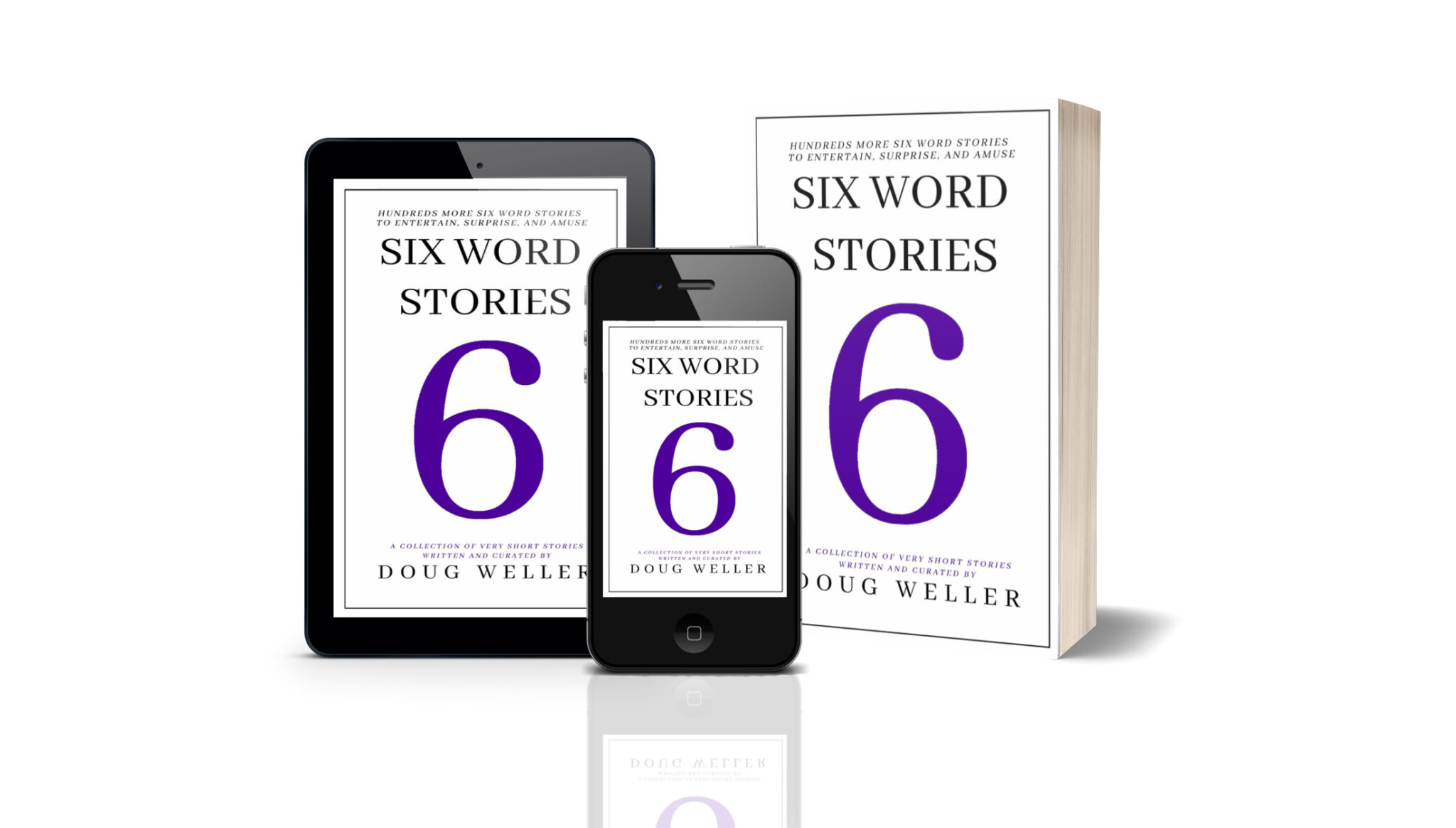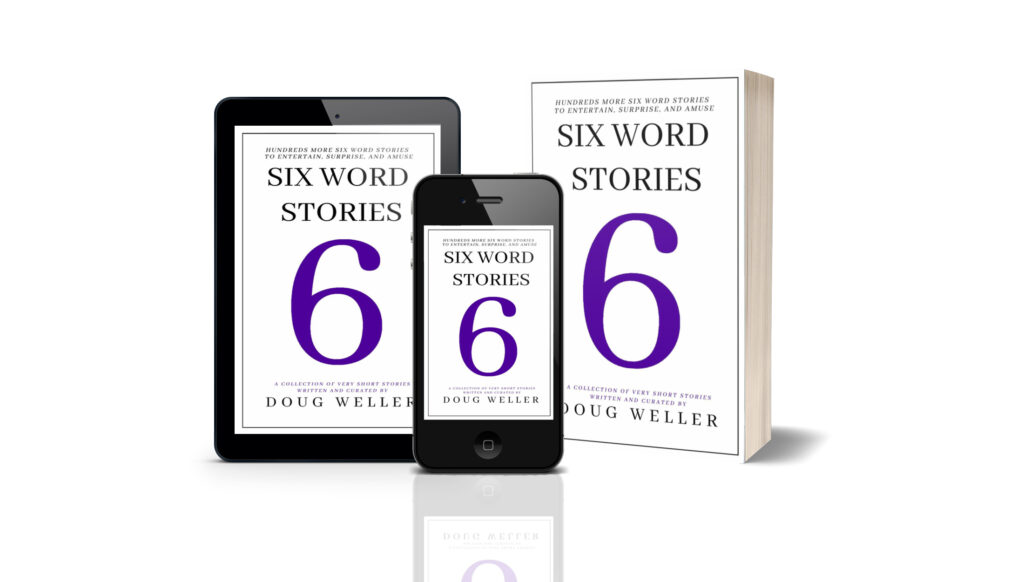 This is a workbook to go with the Six Word Wonder book. It includes various exercises to help you learn how to write Six Word Wonders and give people the opportunity to write more themselves.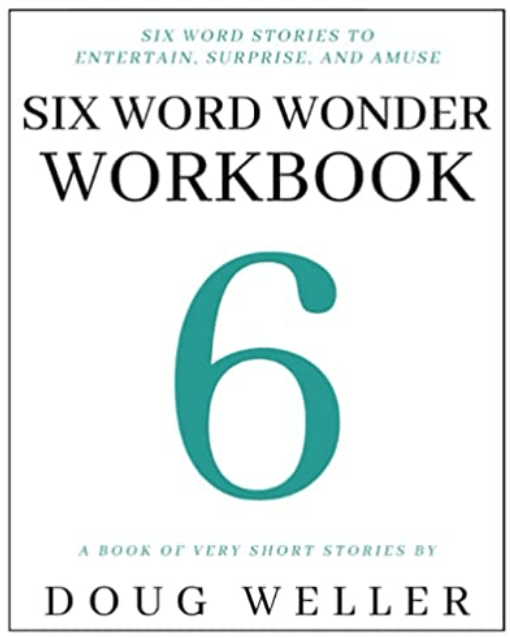 Other Six Word Story books
Six word stories are often used for the sake of brevity, as they can be read in about 10 seconds. They are also used as a form of flash fiction, which is a literary genre that consists of short fictional prose narratives typically between 500-1,000 words.
Here are a couple of other notable mentions of six word story books.
Six-Word War: Six Word Stories from a Generation at War in Iraq and Afghanistan book
A new book for this generation, Six-Word War is the first crowdsourced memoir to share a soldier's perspective on war differently than has ever been told before.
Six Word Stories
Not a fan of long texts? Here's a mix of six word stories and other extremely short pieces which may or may not lead to a story – but will make you think. I've always enjoyed stories that only give you a framework, to hang your own stories upon. Ones that force you to use your imagination.
Other Six Word Story resources that are not six word story books
If you are hungry for six word stories and memoirs but not in the mood for a book, there are a few notable resources online for you to try.
Reddit has a lively six word stories subreddit. It is a place where people share their short stories, often written in six words or less. The subreddit has over 60k subscribers. A great tip is sort by "Top stories of the last year" to get the cream of the crop.
Doug Weller has an instagram feed of six word stories at @sixwordwonder.
SixWordStories.net is a now dormant archive of Six Word Stories from the past.
So many six word story books, so little time
The two major series of six word stories and memoirs are written and edited by Larry Smith and Doug Weller. Each offers a fascinating exploration of this art form.
If you start to write your own six word stories, why not publish your own book? And if you're not quite ready for that, enter the six word wonder contest. You could get published in a future six word story book as part of the Six Word Wonder series.