In 2020, to celebrate the launch of Six Word Wonder, we ran a contest to find the Six Word Wonder 2020.
Six Word Wonders are stories, memoirs, poems, and jokes, written in only six words.
We had a phenomenal response, with over 1000 entries to the Six Word Wonder. Our winner received a $50 prize, published in the follow-up book Six Word Story, and named the Six Word Wonder 2020.
The Six Word Wonder of 2020 is Christy Hudson – with her winning story:
Gasping for air, she said goodbye.

Christy Hudson
We caught up with Christy to hear how she reacted to winning the Six Word Wonder 2020 contest, and ask for any advice she had for people entering the next Six Word Wonder contest.
Interview with Christy Hudson – winner of the Six Word Wonder 2020 Contest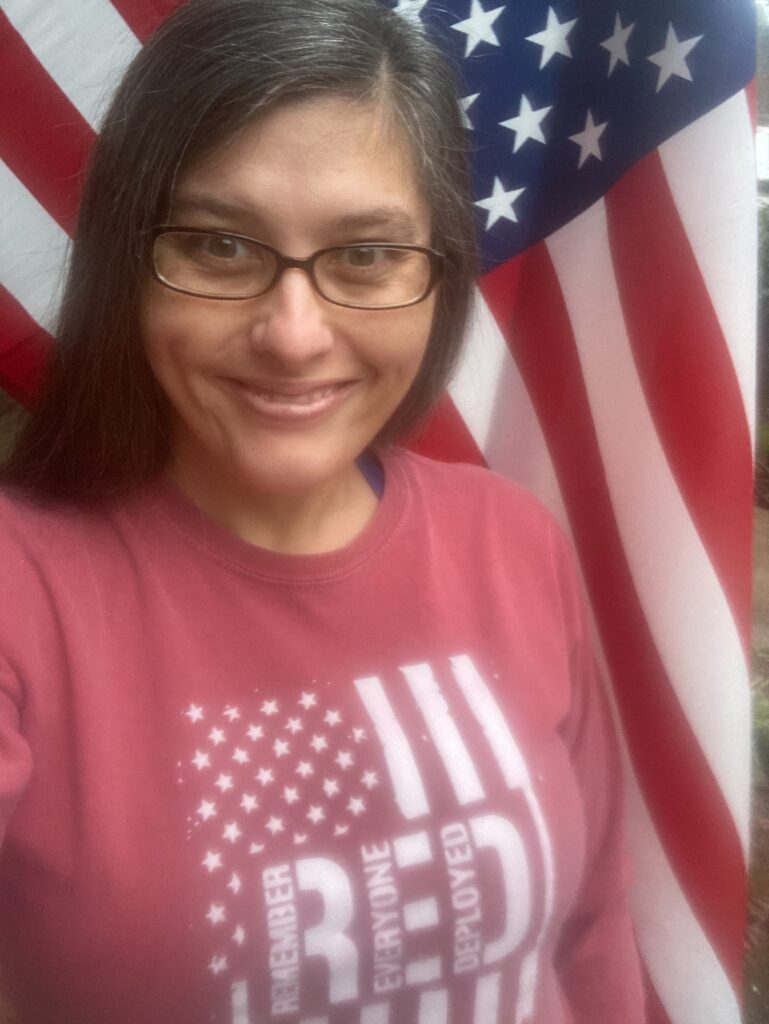 Congratulations on winning Six Word Wonder 2020. How do you feel about winning?
This has been such a fantastic experience and I'm so thankful to have been chosen the winner.
Tell us about yourself, when you aren't writing stories, how do you fill your time?
My name is Christy Hudson and I'm a mother to three, and grandmother to two, from Alabama.
My daughter enjoys being a mom to my grandkids, my oldest son is currently on his first deployment with the Army National Guard, and my youngest son is a science-loving 8th grader. I have been teaching for almost 10 years and currently teach Life Science to an amazing group of 7th graders (Go Ram Fam!)
I also taught language arts for several years.
Are you a professional writer, or just writing in your spare time?

I have always found writing to be very therapeutic and have been an avid reader for most of my life. Although I won a small writing contest as a teenager, this is my first foray into micro fiction.
I entered several different stories in a space of about 5 minutes and couldn't even remember any of my entries when I received notification of being on the shortlist.
What inspired you to write your winning Six Word Wonder 2020 entry?

After reading my winning entry, I realized that it could be taken as a reference to the horrible pandemic that we are currently facing. Although I don't remember that being my part of my thought process, I can definitely see the tragic irony of those six short words.
When composing all of my entries, I tried to draw on ideas and emotions that move me. I've always found that the easiest way to connect with others, whether it's my students or an audience of readers, is to draw from feelings and emotions that everyone has in common.
These days, tragedy and loss are definitely ones that many people can relate to.
What advice do you have for anyone thinking about entering the Six Word Wonder 2021 contest?
The best advice that I can give to anyone entering the 2021 Six Word Wonder Contest is to think of the things that move you and find a way to connect others to that.
Christy receives a $50 prize, along with being published in the follow-up book Six Word Story, and named the Six Word Wonder 2020. Don't spend it all at once Christy, and thanks for entering.
Congratulations to Christy for a well deserved win. We hope you enter the 2021 contest, to share more of your stories.
Would you like to enter the Six Word Wonder contest?
The Six Word Wonder contest is now open for FREE entry. Similar to the 2020 contest, we are looking for the best Six Word Wonder of 2021.
The prize fund has been doubled to $100, and your story will be published in the next book in the Six Word Wonder series.
You can learn more about Six Word Wonder, and read some other stories here.